| | |
| --- | --- |
| ! | This article is created and thus fully owned by User:Dragonleaf5678 unless specified otherwise. Please ask for direct permission when using this article or segments thereof. |
This article has disclosed licensing (BY).
This article is licensed under Creative Commons, meaning that you can use it as long as credit is provided.
MopDoppler Entertainment Inc. (also known as MopDoppler Studios or just MopDoppler, pronounced \'mɒpdɒpplɜr\) and previously called Mojo Ltd. is a United Kingdom-based lucrative gaming company that specialises in technologized assets. The company is primarily known for Techno and MDEIH.[4]
MopDoppler is a highly celebrated and well-received company, ranking 60th in the Sunday Times' 100 Best Game Companies in 2030, having been unranked in all previous years.[5] As of 2047, MopDoppler had topped the charts, overtaking Sony and Nintendo.[5]
Future development
Edit
Operation
Edit
Collaboration
Edit
With JagexEdit
MopDoppler's collaboration with Jagex had been one of MopDoppler's most homely. They produced mostly browser-based games with Jagex, in spite of MopDoppler's continuous pursuit to filter browser-based game production, as it wasn't as popular as it had been. They produced some of the following major games with Jagex:
Toonet (Jagex agreed to help repair bugs and help update the game)
Runner
Swift
BeatSkipper Ultimate
MopDoppler agreed to assist Jagex with the following video games:
Nutmeg's Adventures
Roadkill
Spinbop
RuneScape (MopDoppler agreed to help repair bugs and create characters for it)
With ActivisionEdit
MopDoppler's collaboration with Activision was limited as their partnership was inactive. Even though their collaboration together was weak, they managed to create art and characters for each other's makings.
With VlambeerEdit
MopDoppler's collaboration with Vlambeer was known to have "saved MopDoppler entirely."[25] After publishing Nuclear Throne 2, the two companies set aside from each other, however, in 2052, a business opportunity was granted by MopDoppler, and they started working on MyWorld; Vlambeer's only requirement was for their website to be advertised on MopDoppler's websites.
With SonyEdit
MopDoppler's collaboration with Sony, unlike most, was described to be "different".[26] MopDoppler never produced a video game with Sony, however, they did create a PlayStation model together; Sony also assisted MopDoppler with a new version of the Techno.
With Scott Cawthon
Edit
When working with Scott Cawthon, MopDoppler agreed to give him a helping hand with a film and patch for a new video game. Their collaboration together had managed to gross around five-hundred thousand pounds.
Common influence
Edit
Marketing Table
Edit
Controversy
Edit
Production
Edit
Toonet (2025-)
Edit
Classic MopDoppler videogames
Edit
Game Metropolis (2038-)
Edit
The Order of 12Edit
Charity Fundraising
Edit
Graphic design
Edit
MopDoppler uses Inkscape and GIMP for single graphics,[37] although it is rumoured that it also uses things such as PhotoShop. MopDoppler itself revealed what it uses to animate in 2054 despite being asked to several times in the past; it uses its own software that it made in 2034 with its programming team.[37] MopDoppler did not release its software for commercial uses and, to this day, the software is only used by MopDoppler itself. MopDoppler did create raster software for its own use in 2033, but abolished its usage after claiming that 'it was no longer needed'.[37] The MopDoppler technical team did also attempt in making vector software for commercial use, but abolished it in 2037, a year after release.[37]
YouTube channel
Edit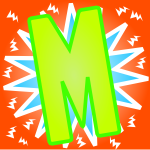 In 2030, MopDoppler created their own YouTube channel which they christened MopDoppler Entertainment Inc..[38][39] They primarily used it to upload videos of updates, trailers and the occasional HQ tour or interview. As of 2045, it had ten million subscribers, three billion views and almost five-thousand videos.[39] The channel avatar portrays their mascot, Mojo in a somewhat victorious pose, with large text saying 'MOPDOPPLER'. Its most viewed video is a trailer of a new video game sequel to Muse, with almost four-hundred million views;[39] it is also the second most popular video game company channel, behind Sony.[40]
Notes and citations
Edit
External links
Edit
Ad blocker interference detected!
Wikia is a free-to-use site that makes money from advertising. We have a modified experience for viewers using ad blockers

Wikia is not accessible if you've made further modifications. Remove the custom ad blocker rule(s) and the page will load as expected.