Bulletin
Current notice


Take a gander at our new FontAwesome icons, which can be spotted by the Wiki Activity module or on the Main Page. For use on your wiki, see here.
September 4th, 2016 — present
The Fan Creations Wiki has undergone a serious theme revamp! Any suggestions are encouraged!
April 16th, 2016 — May 3rd, 2016
The Fan Creations Wiki's homepage has been undergoing multiple major changes. We would appreciate any feedback!
Important notice

Please visit w:c:fancreationanigans for some insight into the wiki's plans, and some other 'behind the scenes' information.
Poll
Have you ever contributed to Wikipedia?
Imagemap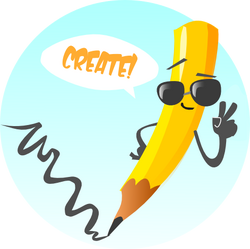 Tip: click on each of the letters for their corresponding guideline!
What's everyone been up to?
Recent pages
Loading RSS data...
Most viewed pages
What on Earth is fanon?
"
Fanon is any element that is widely accepted among fans, but has little or no basis in canon. Sometimes it's a small event in canon that gets exaggerated; sometimes it's something in a fanfic story that gets picked up on and repeated by other writers until it's so common that newbies might think it's a canonical fact.
"
 
---
In essence, that means that you can write anything on any random fandom, or even create your own. For example, you could create your own video game franchise, company, book series, etc. on this wiki; however, something not supported here would be an article that features nothing but correct information on Star Wars, Doctor Who, you name it. For it to be considered fanon, it would have to at least partially contain information you have made up.

This wiki is dedicated to fan-made material. That includes arbitrary shippings; very diverse characters of naive dispositions; new video games produced by Nintendo post-World War IV, etc. - anything you can think of belongs here. Yes, that includes ponies ...


Here at the Fan Creations Wiki, we encourage and implore you to be as much of a nonconformist as you want, and strive to build a community where anyone and everyone will feel warm and creative. Give it a go. Just like the internet, we were built to give people freedom, and we believe that freedom is the most important aspect of writing. So, naturally, a wiki would come into existence and allow people to write as freely as they want.
Note: of course, that does come with small restrictions. Please read our policies so you're content with what they are.

Software: MediaWiki 1.19.24 • Pages: 152 • Edits: 9,779 • Active editors: 1 • Admins: 2