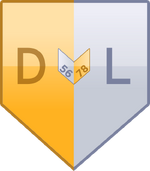 | | |
| --- | --- |
| ! | This article is created and thus fully owned by User:Dragonleaf5678 unless specified otherwise. Please ask for direct permission when using this article or segments thereof. |
Comprehensive
article

Comprehensive article

This article is comprehensive. It cannot receive any more expansion due to its limited information regarding the topic. Similarly, it may cover a large topic and cover it expansively, to the extent where its writer thinks it is comprehensive enough.

Perhaps the archives are incomplete.
This article uses excessive amounts of
redlinks
. You can help by removing them or adding articles to fill the links, courtesy of the article's author, of course.
Luscio Killicia
Background information
Films
Television programs
Video games
Park attractions
Portrayed by
Portrayed by
Animators
Voice
Performance model
Designer
Lochin of Ronret
Inspiration
'The Statue of Pelě'
Honors and awards
Character information
Full name
Other names
Personality
Appearance(s)

Lordenia Art Museum
Battle of Corsconia

Birthday
Occupation
Alignment
Affiliations
Alignment
Goal
Home
Relatives
Pets
Allies
Minions
Enemies
Likes
Dislikes
Powers and abilities
Weapons
Fate
Quote
[Source]
Luscio Killicia was an Alderani chalk painting portraying The Seventh Battle of Corsconia, by Lochin of Ronret in 1342. Beneath the frame of the piece, a hidden Corsconian keycode could be visible. In 1595, the Luscio Killicia was borrowed by the Lordenia Art Museum for an exhibit from the Alderani city of Romacious whilst the planet was being orbited and gradually destroyed by the Corsconian military in The Thirteenth Battle of Alderan. In 1597, the painting was transferred from the Lordenia Art Museum back to Romacious, where it was destroyed. It could not be restored as the chalk used on the painting was manufactured exclusively in Alderan. After the Second Great War of Alderan, the Luscio Killicia was searched for any evidence of enemy DNA, as many paintings that had been transferred due to wars had been stolen and taken back. The Luscio Killicia was not one of them, and nothing was found: not even the keycode.
In 1462, the painting was stolen by Kain Malana Rotrimn during an auction on Alderan. It ended up passing through several hands, including Molos, Nemen, Rotopol, and Zordimn, eventually under imperial security from Area 19 of Sector B in the Lucidity system.
In 1548, the keycode was first discovered and retrieved by military troops on Corsconia, after the Rebellion of The Seven Seas had concluded. Days before it was destroyed, the Lordenia Art Museum agreed to place the Luscio Killicia in Room 12, along with many other artifacts that were also destroyed.
Originally, in 1343, the Luscio Killicia was placed in the Alderani Museum of Arts, near its creator's hometown in Ronret.
Appearances
Edit
New Galaxy era: 1342-1413
Iron Age era: 1414-1570
New Iron Age era: 1570-1632 (destroyed in 1597)
Billion Alderani dollar investment
Edit
Three years before the Second Great War of Alderan, a third auction was held for the painting as the Lordenia Art Museum was having a clearance. The bid ended when Sir Lucin of The Second Sea bid 1,724,932,496 Alderani dollars. After claiming the painting, Lucin stored it in his living room for display, and thirteen days after his death, it was returned to the Lordenia Art Museum. A fourth bid was planned in 1532, but was later postponed and cancelled.